Hey lady,
Are you tired of sitting in front of the computer at ungodly hours trying to decipher the sea of info out there about "how to get clients?"
Are you tired of trying to visualize, act as if, or stand on one foot, chanting "om" with a crystal in ya' hand… only to be disappointed when nothing changes?
Did you know that there's something that all the training, certifications & degrees in the world won't frickin' cure?
It's something even the best "How to Get Clients" training's can't transform.
It's something even the best Law of Attraction training's haven't been able to help you transform.
And I'm sure you've noticed, if you're anything like my clients…
You're well trained, you may have degrees, certifications, or expertise up the wazoo.
You're spiritual, smart AF, fun and you're a high-level learner and achiever.
You may have even been given some of the best marketing & client getting strategies out there, but there's something always stopping you from playing bigger, making more money and being able to impact that tribe of juicy peeps you're really MEANT to serve without being stressed to the max.
That thing that's getting in your way…???
It's YOU.
Don't shoot the messenger…
Truth is when you finally go for what you really want, you're gonna face everything you've unconsciously placed between yourself and what you want to experience.
All your old worn out beliefs and old tired stories show up to the party. And they are not wallflowers by any means… They get it in… seemingly non-stop…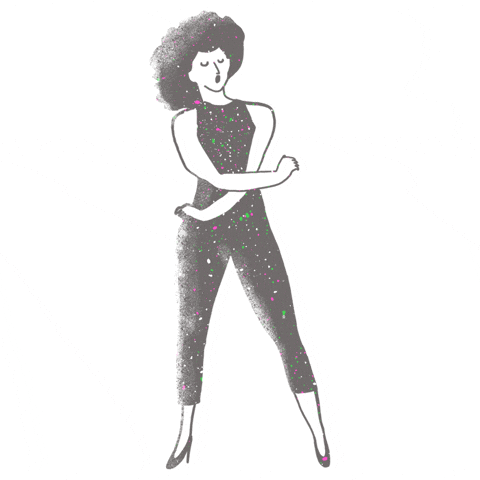 It's frustrating, it's health killing, it's relationship eroding, it's income draining and it's exhausting AF.
Been there done that.
AND it doesn't have to be this way.
At PDA (the name of this website woman!), sure you'll get the How-To's, cause how to's are fun for me to teach and I know how you love How To's (can't help ya' self), but you'll also get kick-ass coaching to help transform those old stories, fears, beliefs & lies your mind's been conjuring up & picking up from others for so long.
JOIN MY TRIBE (said in my cult voice… Totally F'ing kidding) to get videos, strategies, transformational tips and other awesome goodies delivered to your inbox to help you finally design a life & business you love (even if that *ish sounds cliché)! 
As a shameless incentive for you to JOINNNN MY TRIBE, you'll receive a PDF of one of my favorite Kick-ass Strategies to Obliterate Fear + My free guide to helping you uncover your Core Value Offer. This is not the Core Offer you're probably thinking about, it's deeper than that. This "Offer" changes everything!
Click the Big Pink Word "Fearless" Below to Get the Goods (yes I know you're not 3 years old, but sometimes you gotta spell stuff out…)